5 Mental Blocks To The Digital Nomad Lifestyle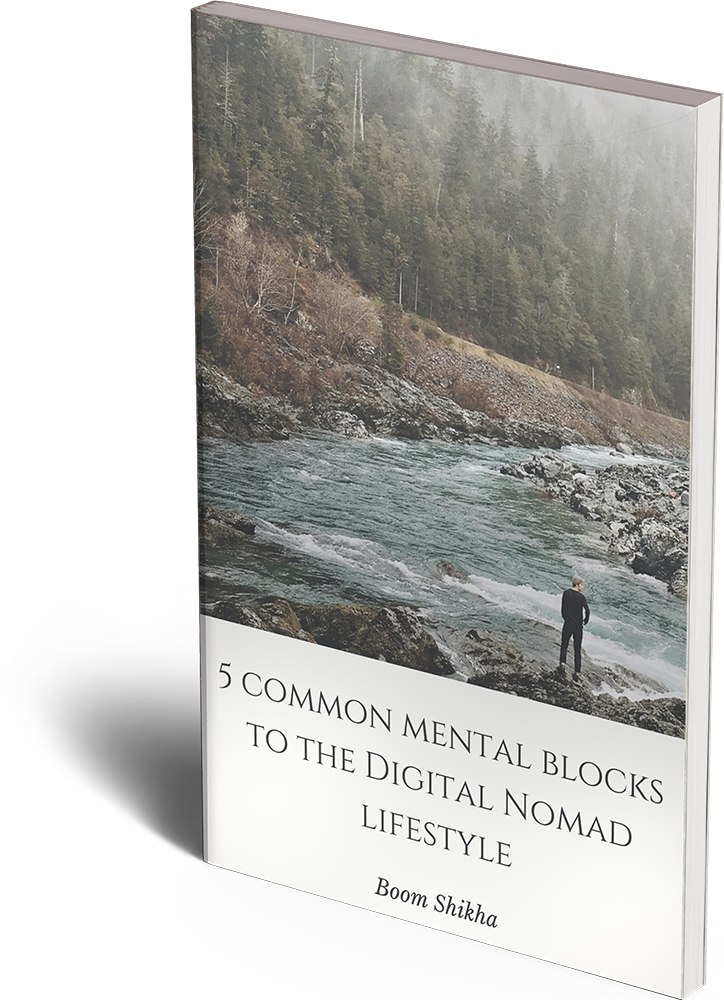 Have you always dreamt of leaving the workplace and typing away on your laptop sitting down on a Balinese beach? You want to work while having all the freedom, but don't know where to start?
A lot of us have been made to think that the 9-5 lifestyle is the only way. And, while it might be enjoyable to some people, this is certainly not the case for everyone.
If you've landed on this page to discover what this ebook is about, you probably fall into the latter category.
Realizing that you want to quit your job and make the switch to a more free and independent lifestyle is the first step, but it might all feel a bit overwhelming to start with.
Do you feel like you don't know where or how to start?
The financial uncertainty, the fear of being judged are probably some of the many blocks that prevent you from making your big move. And that's ok. As digital nomads, we have all been there. This is totally normal and part of the process.
The key to success is to identify these blocks and work through them to move forward and reach your goals.
I have written this book to share my experience with the digital nomad lifestyle, hoping that it will inspire you to go ahead and live a life of passion and freedom. I want you to realize that this lifestyle is available to everyone, if we turn on the right mindset and are ready to work hard enough.
I want you to realize that there are no real, material obstacles to this lifestyle and that the blocks preventing you are only in your head.
As an entrepreneur and a coach, I regularly come across people who are scared to take the jump, listening and giving credence to their own mental blocks.
Through the different chapters of this book, I share my personal experience and the path I took to get from where I was to where I wanted to be. I share with you practical tips and tools which you can use to get started and start working online from around the world.
I also shine some light on the endless opportunities there are to work online (due to how technological advancement has made remote working more attractive and convenient) and on how this lifestyle can easily be sustainable if you chose the right location to get started (these days there is a wide range of digital nomad hotspots worldwide). These communities cater to perfection for entrepreneurs and offer an ideal work/life balance, with endless opportunities for networking and collaborating with like-minded individuals. Find out more about this lifestyle throughout the book.
I hope that by the end of this book you will have become aware of your own blocks, and ready to debunk them and work past them.
| | |
| --- | --- |
| Pages: | 26 |
| Published: | January 31st, 2017 |
| Format: | eBook |